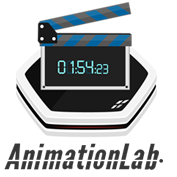 AnimationLab is a set of components which enables time-line based animation and events with almost zero lines of code!
Create Time Lines
Link Components
AnimationLab: Frequently Asked Questions
Q:
Do I have to purchase AnimationLab?
A:
AnimationLab is free for non commercial purposes. This means that you can use it for personal pleasure, hobby, or evaluation purposes. If you are student you can also use it for free for your educational needs including school projects. If you are a tutor at present you also can use it for free for your classes. However in the near future a low cost tutor license will be available, and you will have to purchase it. Your students however will not need license to use the product at class.